OCTOBER 2018, SUPREME COURT WILL INTEGRATE THE APPLICATION OF SIKEP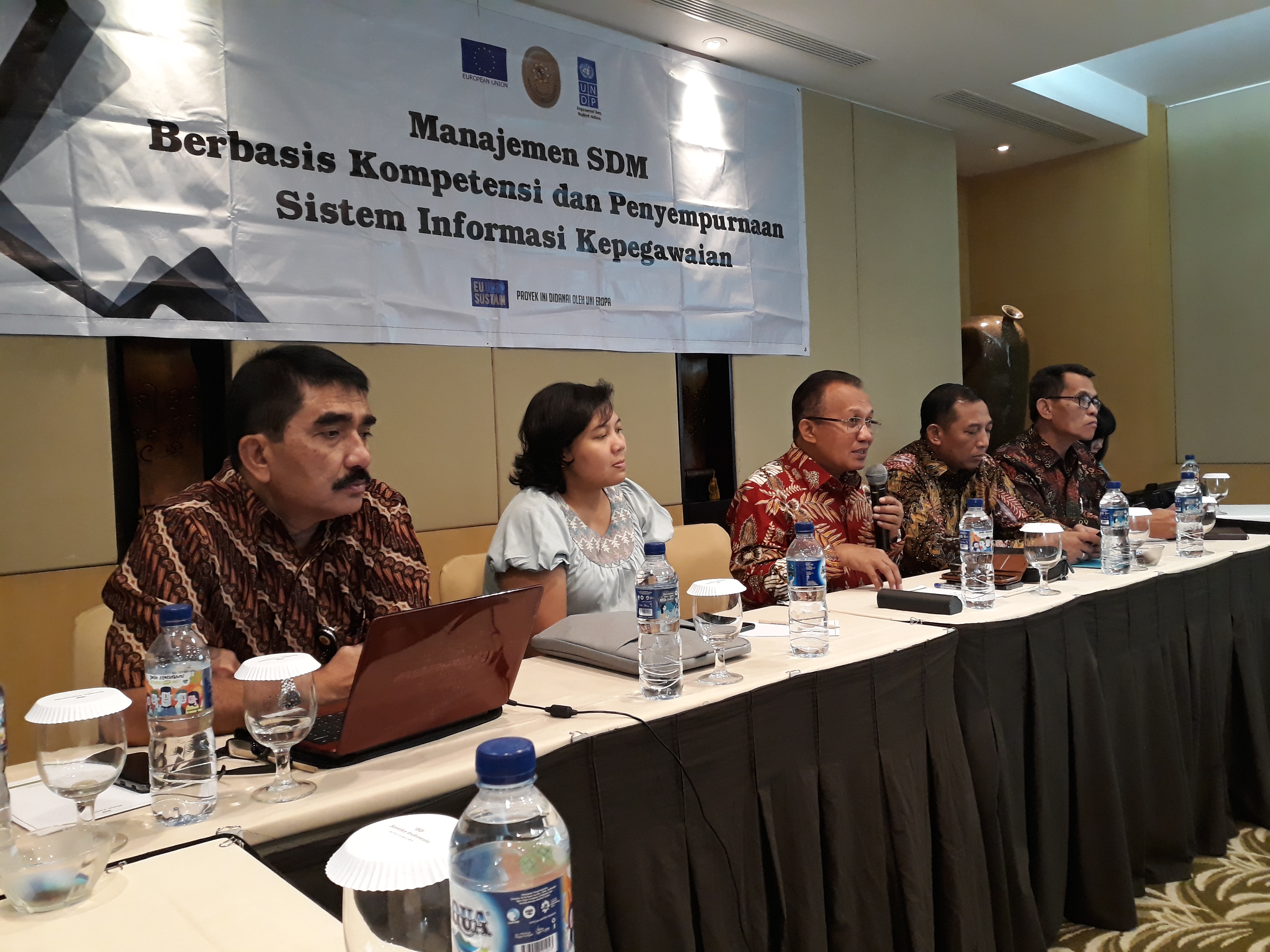 Malang—Public Relations: To optimize the role of Personnel Information System (SIKEP), Supreme Court in the near future will integrate the application with the application of Supervision Information System (SIWAS) and the application of Education and Training Information (SISDIKLAT) and the applications of Promotion and Mutation which are owned by directorate generals of each judicatures.
The points are delivered by Secretary of Supreme Court, A.S. Pudjoharsoyo, S.H., M. Hum. in front of the participant of SIKEP business process validation in Malang (5-6/07/2018).
According to Pudjoharsoyo, this integration is done so that SIKEP can be an effective instrument to assist the leaders in taking policy, especially related to human resource management.
One of the examples, Pudjoharsoyo continues, is the decision making on the promotion and mutation, both regular and urgent, such as the placement of an official to fill a vacant court leader because the previous official has to sit in another position.
"If in the decision making process of mutation there has been a database of candidates that will fill the position of court leaders and are supported by SIWAS and SISDIKLAT data, the officials of Supreme Court will easily know the job history, education and training history, and the discipline notes of the candidates," Pudjoharsoyo said.
Targetted to Operate in October
The application of integrated SIKEP is targetted to be operated in October 2018. The moment coincides with the plenary meeting of chambers in November 2018.
"Because secretariat as a supporting unit will be involved in the plenary meeting of chambers, it is expected that one month before it the application has been completed and tested to be submitted to the Supreme Court leaders in the plenary meeting," Pudjoharsoyo explained.
Therefore, Pudjoharsoyo asks the commitment of all stakeholders to make this agreed and final business process workable, so that it can be implemented by the development team into the application in a timely manner.
Furthermore, the application of integrated SIKEP will also be included as the part Command Center that will be launched by the Supreme Court in October.
Business Process Validation
In the same occasion, the Head of General Affairs Division of Personnel Bureau, Jumadi, SH., MH. reports that the meeting attended by the stakeholders aims to exchange information about the implementation of the application in each echelon one.
"The exchange of information is important as a first step in opening access to information needed for the integration process," said Jumadi explained.
In addition, Jumadi continues, the meeting is intended to validate the business processes that have been agreed in previous meetings held in Bandung and Padang.
The meeting which is accompanied by the UNDP SUSTAIN Project funded by European Union is attended by the Director of the Technical Guidance of the Military and Administrative Courts, Head of Personnel Bureau, Head of Planning and Organization Bureau, the representatives of the Supervisory Board, the representatives of Board of Research, Development, Education and Training of Law and Justice, the representatives of Directorate General of General Courts, representatives of the Directorate General of Religious Courts and the SIKEP development team. (Public Relations / Mohammad Noor)