CHIEF JUSTICE OF THE SUPREME COURT ATTENDED THE 74TH ANNIVERSARY OF BHAYANGKARA DAY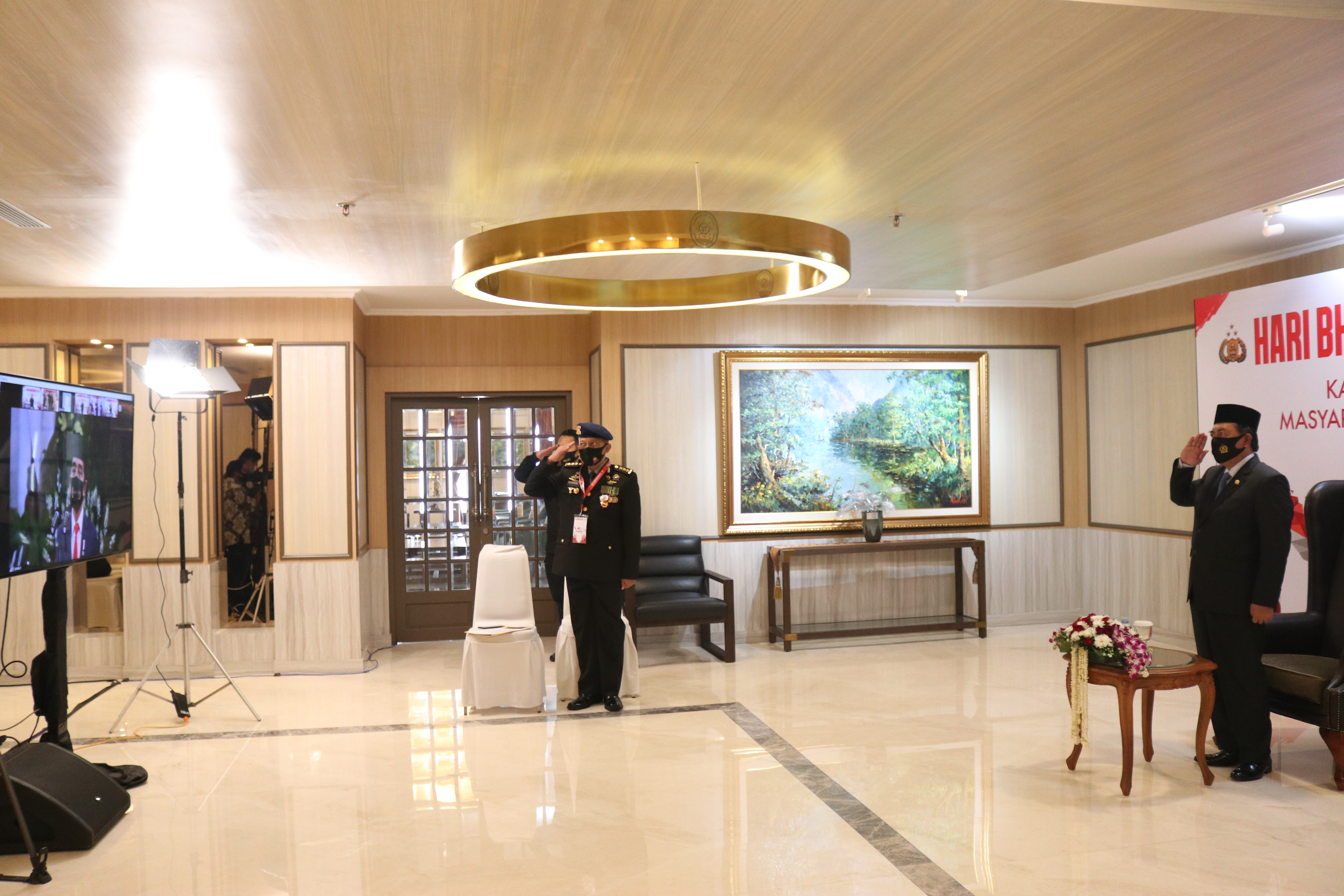 Jakarta – Public Relation: Chief Justice of Supreme Court of the Republic of Indonesia, Dr. H. M. Syarifuddin, SH., MH, attended virtual commemoration of 74th Anniversary of Bhayangkara Day on Thursday, July 1st, 2020 in Supreme Court Lounge. The commemoration led by President of the Republic of Indonesia Joko Widodo from the State Palace, Jakarta.
In his remarks, President Joko Widodo stated that POLRI (the Republic of Indonesia of National Police) must maintain and improve the security and discipline of the people, so that the situation remains conducive, safe and peaceful. Jokowi also emphasized that community safety is essential. "Community safety and interests are the highest law, Salus Populi Suprema Lex Esto," Jokowi said.
Vice of the President also attended this commemoration. Besides, this commemoration also attended by leaders of Institutions from each office.
In the end of event, delegation of National Police who attended the commemoration at the Supreme Court delivered tumpeng (cone-shaped rice) to Chief Justice of Supreme Court continued with taking picture together. (Public Relation) (Translated by azh/edited by RS)