SECRETARY OF SUPREME COURT OPENS VIRTUAL COMPTENCY TEST FOR SECRETARY OF APPELLATE COURT AND DISTRICT COURT 1A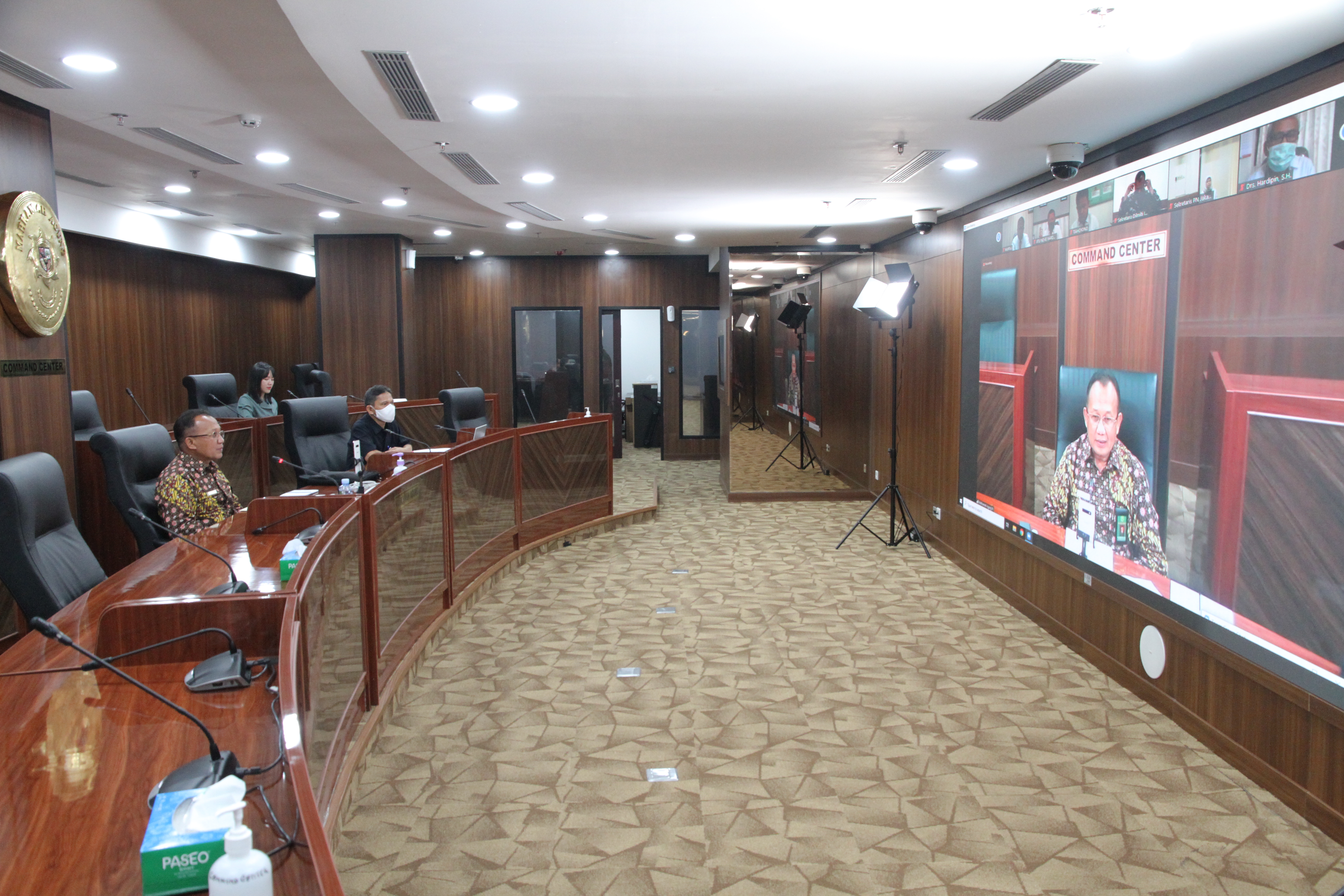 Jakarta-Public Relations: Secretary of the Supreme Court, A.S. Pudjoharsoyo, SH., M.Hum opens virtual competency test for Secretary of Appellate Court and Secretary of District Court 1A on Tuesday, July 14th, 2020 at Command Centre of the Supreme Court, Jakarta. In this event, the Secretary accompanied by Head Division of General Personal Bureau, Jumadi, SH., MH.
In remarks, the Secretary delivers that Supreme Court as implementor of the policy of government employee management has issued an Announcement of Secretary of the Supreme Court Number: 1053/Sek/KP.02.1/7/2020 on July 10th, 2020 on Implementation of Assessment center/Competency Test for Secretary of Appellate Court and Secretary of District Court 1A in the Supreme Court of 2020.
The aim of this policy is Secretaries of Appellate Court and Secretaries of District Court 1A who have served as Secretary for five years or more to be able to do competency mapping and assessment.
Furthermore, the assessment applied in virtual, the newest way to reduce face-to-face meetings by continuing to apply the principles of transparency, objectivity, competitiveness, and accountability as well as avoiding practices that are prohibited in every implementation of filling positions. This session also can provide us with benefits to digest the logic of thinking, personality dynamics, and work attitudes related to the task. The Secretary adds that this assessment can recommend development recommendations that are appropriate to the results of the assessment, can do the right staffing/placement pattern in order to optimize work results, create an environment that promotes and pulls change, then people exited to put forward ideas of change and improvement as well consolidate past results and achieve further performance breakthroughs.
At the end of his remarks, the Secretary hopes this event can refresh the memory of all participants to all works did all the time. He also expects that efforts applied are to support the vision and mission of the Supreme Court in creating a noble court. "This way must be the last goal of our achievement in work nowadays," said Pudjoharsoyo.
The virtual event started from July 14th to July 17, 2020, is held by the Personnel Bureau of the Supreme Court to cooperate with Assessment Centre Board PT Ara Indonesia and followed by 60 participants. (Public Relations/Translator:azh/Editor:RS)