220 CANDIDATES OF AD HOC ANTI-CORRUPTION COURT JUDGE PART XIII OF 2020 TAKE WRITTEN TESTS IN 27 PROVINCES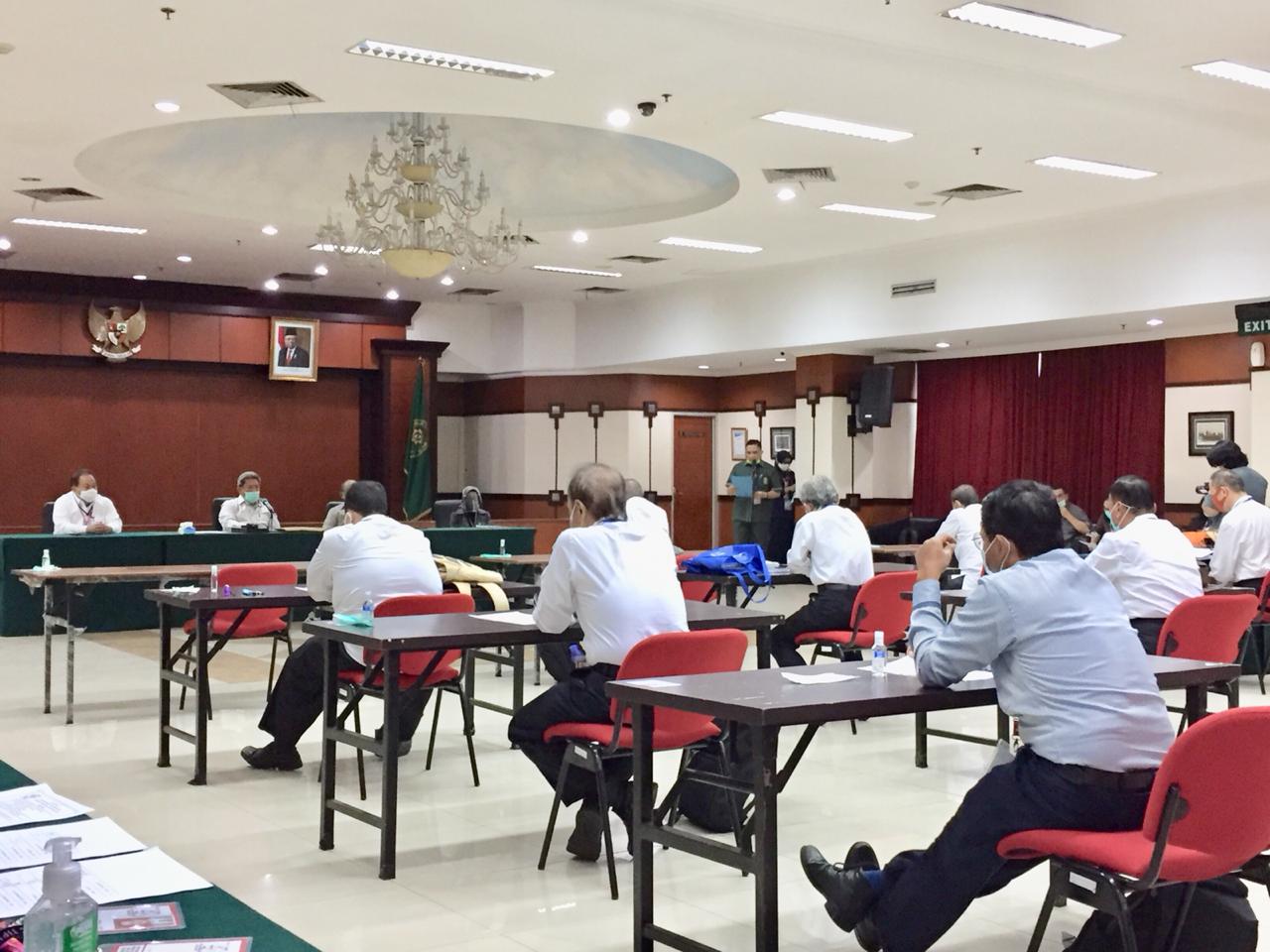 Jakarta – Public Relations: Supreme Court of the Republic of Indonesia held simultaneously Written Test Selection of Candidates of Ad Hoc Anti-Corruption Court Judge part XIII of 2020 on Monday, July 15th, 2020. This selection followed by 220 candidates which divided into 102 candidates from the Appellate Court and 118 candidates from First Court which spread in 27 regions in the Capital of Province.
In the test, all candidates must wear the mask, bring own hand sanitizer, do physical distancing, and keep on health protocol covid-19, these ways are to break the chain of transmission of the virus Covid – 19.
In addition, the written test divided into two sessions. The first session is the essay, started from 08.30 to 10.30 at local time, and the second session is making a decision, it begins at 11.00-17.00 at local time. (Public Relations/translator:azh/Editor:RS)