DEPUTY CHIEF JUSTICE FOR JUDICIAL MATTERS CLOSES VIRTUALLY ENVIRONMENTAL JUDGES CERTIFICATION TRAINING BACTH 13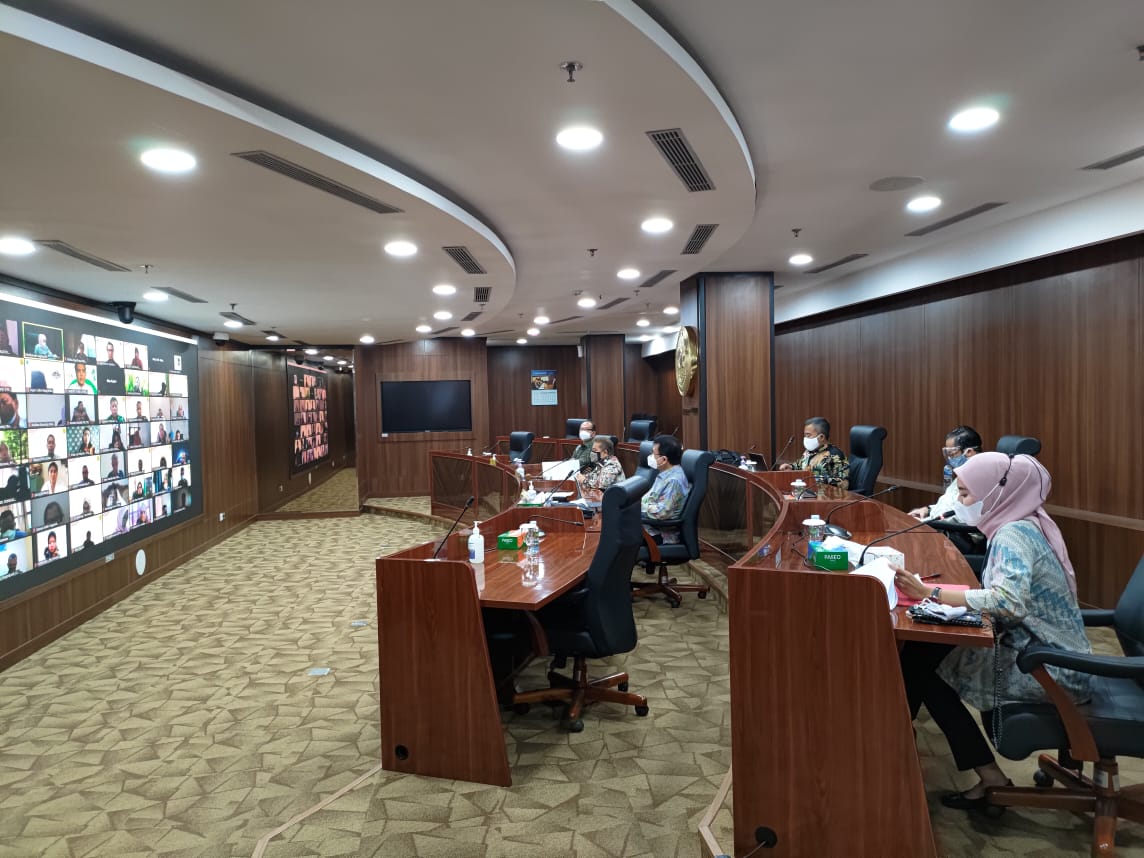 Jakarta – Public Relations: Deputy Chief Justice of the Supreme Court for Judicial Matters Dr. Andi Samsan Nganro, S.H., M.H closes the Environmental Judges Certification Training batch 13 virtually, on Friday (9/7) at the Command Center of the Supreme Court.
This training is held for one month and followed by Judges of General Courts, Administrative Courts, and Military Courts all over Indonesia.
The Deputy Chief Justice says in his speech that law enforcement has an important role in supporting environmental protection and management as regulated in Act Number 32 of 2009. In addition, Environmental Law actually also prioritizes local wisdom and an approach to the principle of subsidiarity that aimed at optimizing the awareness of the parties to preserve the function of the environment, and if this awareness does not exist then the law must be enforced.
At the same time, Andi Samsan Nganro says that the environment is a global issue not only to anticipate the impact of development but also to protect living things and the biodiversity that grows and lives in the world. The rampant exploitation of Natural Resources which results in forest fires and excessive mining exploitation that is happening at this time in Indonesia and other countries globally has worried the nations of the world. Especially forests in Indonesia, which are the lungs of the world, "as we know that forests in Indonesia are the world's largest supplier of oxygen," Andi says.
"The role of judges in dealing with environmental cases is very important as a party representing state power in the judiciary to be able to provide rights related to the environment. Therefore, environmental judges must review environmental decisions a lot to open up space for discourse on legal challenges and discoveries in environmental, cases and environmental judges are also required to always be up to date, love knowledge, and always be interested in developing self-potential in pursuing skills and abilities. The more knowledge, the much better in making decisions," said the former of Public Relations Officer of Central Jakarta.
At the end of the speech, Andi who also serves as the Spokesperson of the Supreme Court hopes that the Environmental Judges could carry out their duties well in adjudicating environmental cases and always be guided by the Code of Ethics and/or Code of Conduct of Judges. "Let us take care of our own environment. Because we care for the environment today it means that we care for a better life tomorrow. If mother nature seems mad, humans can no longer do anything, we only can surrender, pray, and ask forgiveness for the greed," Andi says.
The Closing Ceremony is also attended by the Chairman of the Civil Chamber, Head of the Research and Development Agency of the Supreme Court, Echelon II Officials, and Judicial Judges of the Supreme Court. (Public Relations/ Translated by azh/reviewed by RS)